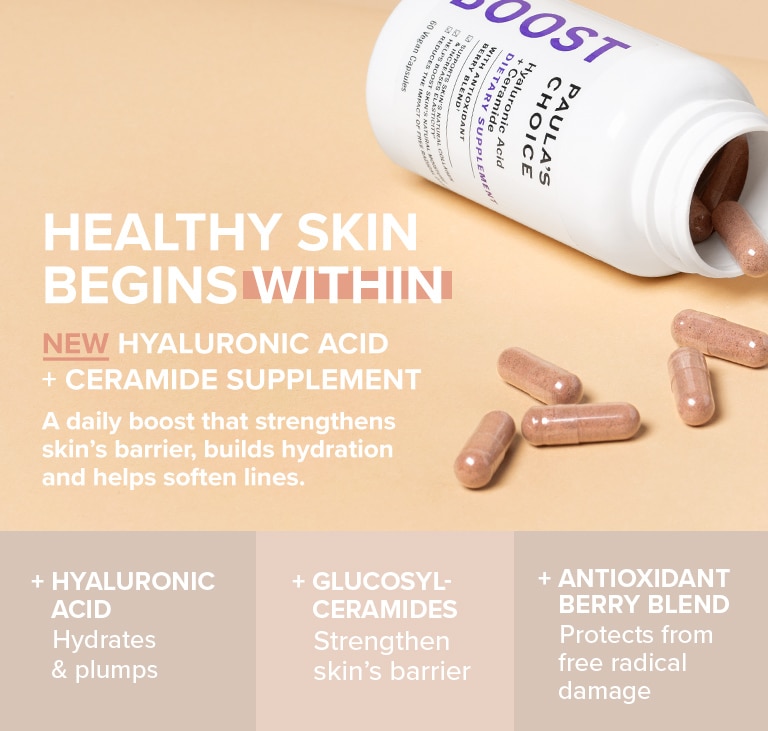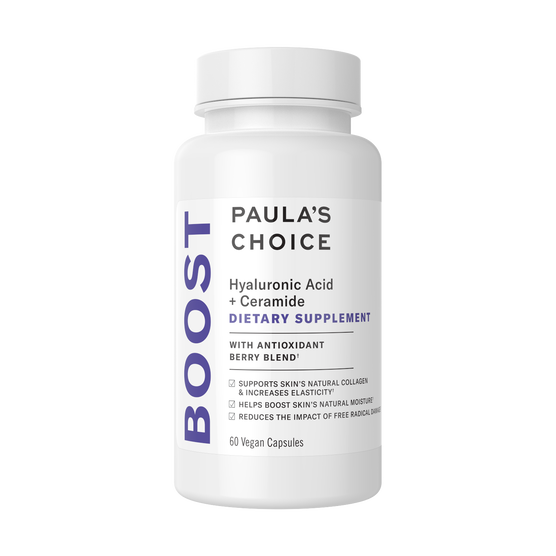 HYALURONIC ACID + CERAMIDE DIETARY SUPPLEMENT
This innovative skin care supplement promotes soft, hydrated, healthier skin from the inside out with a powerful blend of nourishing ingredients that support its natural collagen.
Hyaluronic acid boosts hydration & visibly softens lines
Glucosylceramides restore skin's moisture barrier
11 antioxidant-rich berries fight free radical damage
Is a key step of a comprehensive skin care routine
WHY SUPPLEMENTS?
They reinforce healthy skin from the inside out. Within three months, skin is softer, more resilient, smoother and more hydrated. Plus, antioxidants prep skin to withstand daily environmental damage.
COMPLETE YOUR COMPREHENSIVE ROUTINE