Featured Articles
How to Put Together a Skincare Routine
Once you know your skin type and concerns, you need to know what types of products work together and the order in which to use them. Here's how it all comes together, step-by-step!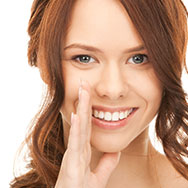 Whether your concern is wrinkles, acne, rosacea, sun damage, oily, dry or sensitive skin you will find the essential information you need...
View more articles

How you apply your makeup can affect everything about your overall look. These articles will show you the best makeup techniques so you look beautiful.

Thousands of ingredients are described and evaluated here including the detailed research used for analysis. Find out all the information other websites leave out.
About the Experts
Paula Begoun is the best-selling author of 20 books about skincare and makeup. She is known worldwide as The Cosmetics Cop and creator of Paula's Choice Skincare. Paula's expertise has led to hundreds of appearances on national and international radio, print, and television including:



The Paula's Choice Research Team is dedicated to busting beauty myths and providing expert advice that solves your skincare frustrations so you can have the best skin of your life!