How Does Vitamin C Help Skin?
How Does
Vitamin C

Help Skin?

Vitamin C creates a brighter complexion and evens out skin tone, while diminishing the appearance of fine lines and wrinkles.
Benefits of Vitamin C in Your Skincare Routine
When added to your daily routine, vitamin C provides a range of benefits, from evening out your skin tone, shielding skin from the visible impacts of pollution, significantly improving hydration, and keeping your skin looking younger, longer!
Ascorbic Acid: Vitamin C Royalty
Out of the many beneficial forms of vitamin C, ascorbic acid is a superstar for its proven antioxidant properties that boost firmer-feeling skin. This powerhouse ingredient is backed by research for dramatically brightening and evening skin tone.
When to Use?
Can be used morning and night.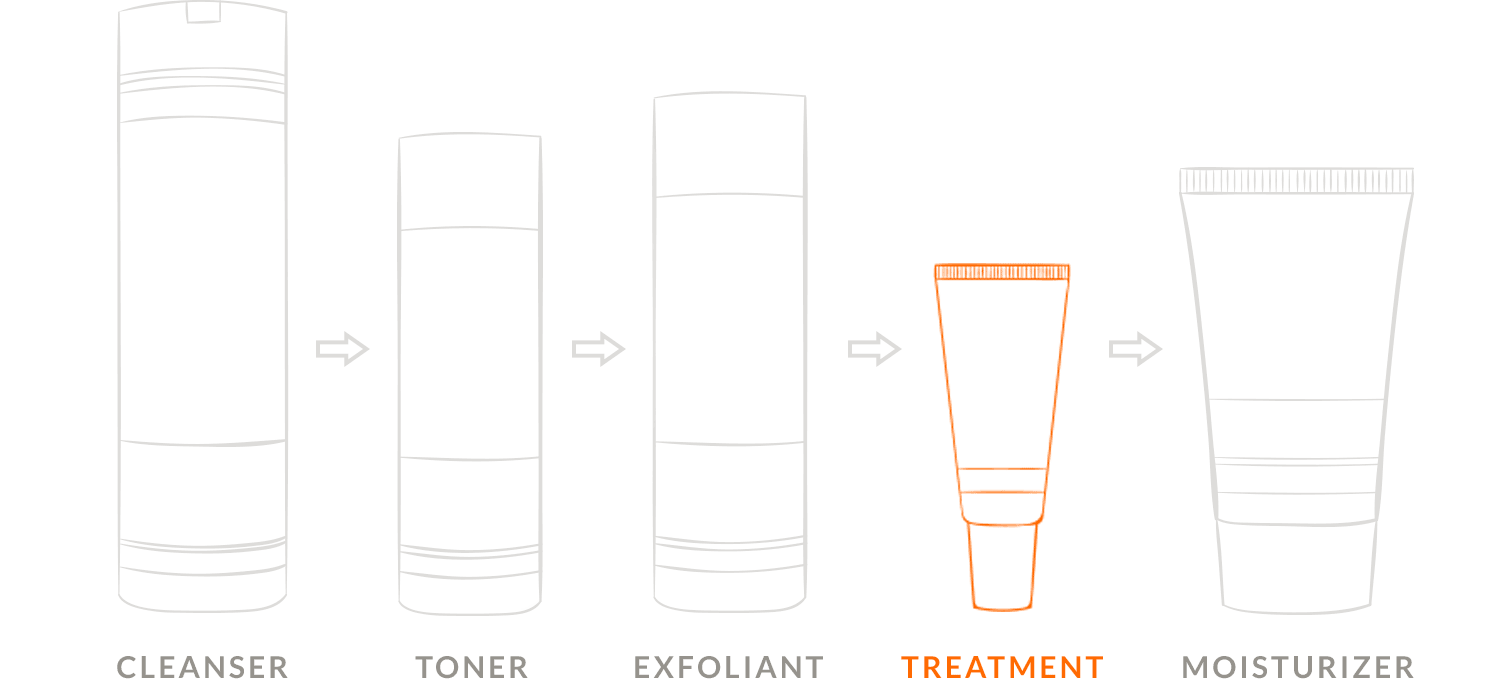 Dive Deeper
Vitamin C has a unique status—skincare experts around the world consider it an anti-aging superstar. At Paula's Choice Skincare, we follow the latest research on vitamin C, and are excited to share how you can incorporate this powerhouse antioxidant ingredient into your skincare routine, no matter your skin type or anti-aging concern.
Vitamin C for Anti-Aging & Brighter Skin
There are many forms of vitamin C, and many of them are great for skin—we'll get to which types work best shortly. They all have potent antioxidant and anti-aging benefits that help mitigate problems both before and after they occur.
When added to your daily skincare routine, well-formulated products containing vitamin C provide a range of benefits, from helping to even out your skin tone, shielding skin from the visible impact of pollution, significantly improving hydration, and keeping your skin looking younger, longer!
Ascorbic Acid is Vitamin C Royalty
Ascorbic acid—also known as L-ascorbic acid—has the most skin-related research of any form of vitamin C. For that reason, it's the form of vitamin C we use most often in our Paula's Choice Skincare products.
When properly formulated (this ingredient is finicky), ascorbic acid helps create younger-looking, firmer-feeling skin while signs of uneven skin tone and spots seem to disappear. Ascorbic acid also helps skin's surface defend itself from external stressors, lessening the effects of exposure to the elements.
There's more: Ascorbic acid is a powerhouse when mixed with other antioxidants. That approach is the fundamental philosophy here at Paula's Choice Skincare. One ingredient, no matter how amazing, is never enough to take the best care of your skin.
Higher Concentrations of Vitamin C Can Work Wonders
We are particularly proud of our two high-concentration vitamin C products that provide targeted solutions for stubborn skincare concerns, no matter your skin type.
Our C25 Super Booster can be used over problem areas and our C15 Super Booster can be used all over to refresh, visibly firm, and renew skin, with noticeable results that improve the look of skin imperfections.
While we love our higher concentration vitamin C products, those with lower concentrations also provide stunning results. The higher strengths have benefits for specific concerns, but the lower strengths in some of our moisturizers, toners, and serums also help replenish skin in significant ways, and work beautifully with other beneficial ingredients.
Research has shown that vitamin C concentrations as low as 0.6% provide antioxidant and anti-aging benefits to skin. So, depending on your concerns, you may do just fine with a regular-strength vitamin C product to smooth, brighten, and replenish skin—especially if the form of vitamin C is one we discuss in the next section.
Other Forms of Vitamin C
Although ascorbic acid is definitely an outstanding form of vitamin C, there are other forms that also have notable research demonstrating their stability (when compared to pure ascorbic acid) and efficacy. Those forms include sodium ascorbyl phosphate, ascorbyl palmitate, retinyl ascorbate, tetrahexyldecyl ascorbate, magnesium ascorbyl phosphate, and ascorbyl glucoside. 3-O ethyl ascorbic acid is another, although this relatively new form of vitamin C doen't have much peer-reviewed research behind it yet. Nevertheless, all of these are worthy of your attention when included in a superior moisturizer, serum, essence, or toner.
Keep in mind that all antioxidants, including pure vitamin C and its more stable variations, remain vulnerable, and will break down if routinely exposed to air and light. That means if you want to get the best possible results from your antioxidant-enriched skincare products, then buy only those that are packaged in opaque tubes, air-restrictive bottles, or pump containers so the ingredients remain stable after you start using the product! A vitamin C product in a jar isn't a good purchase!
The Best Skin of Your Life Starts Here: The same type of in-depth scientific research used to create this article is also used to formulate Paula's Choice Skincare products. You'll find products for all skin types and a range of concerns, from acne and sensitive skin to wrinkles, pores, and sun damage. With Paula's Choice Skincare, you can get (and keep) the best skin of your life! See Paula's Choice Vitamin C products.
References for This Information
Drug Research, October 2016, ePublication
Journal of the America Academy of Dermatology, November 2012, pages 1103–1024
Journal of Drugs in Dermatology, January 2012, pages 51–56
AAPS PharmSciTech, September 2011, pages 917–923
Journal of Photochemistry and Photobiology, August 2009, pages 130–135
Skin Research and Technology, August 2008, pages 376–380
Dermatologic Surgery, July 2005, pages 814–817
Do you want to see more articles like this?
Get exclusive beauty advice delivered twice a month. Unsubscribe at any time.
About the Experts
Paula Begoun is the best-selling author of 20 books about skincare and makeup. She is known worldwide as The Cosmetics Cop and creator of Paula's Choice Skincare. Paula's expertise has led to hundreds of appearances on national and international radio, print, and television including:



The Paula's Choice Research Team is dedicated to busting beauty myths and providing expert advice that solves your skincare frustrations so you can have the best skin of your life!